---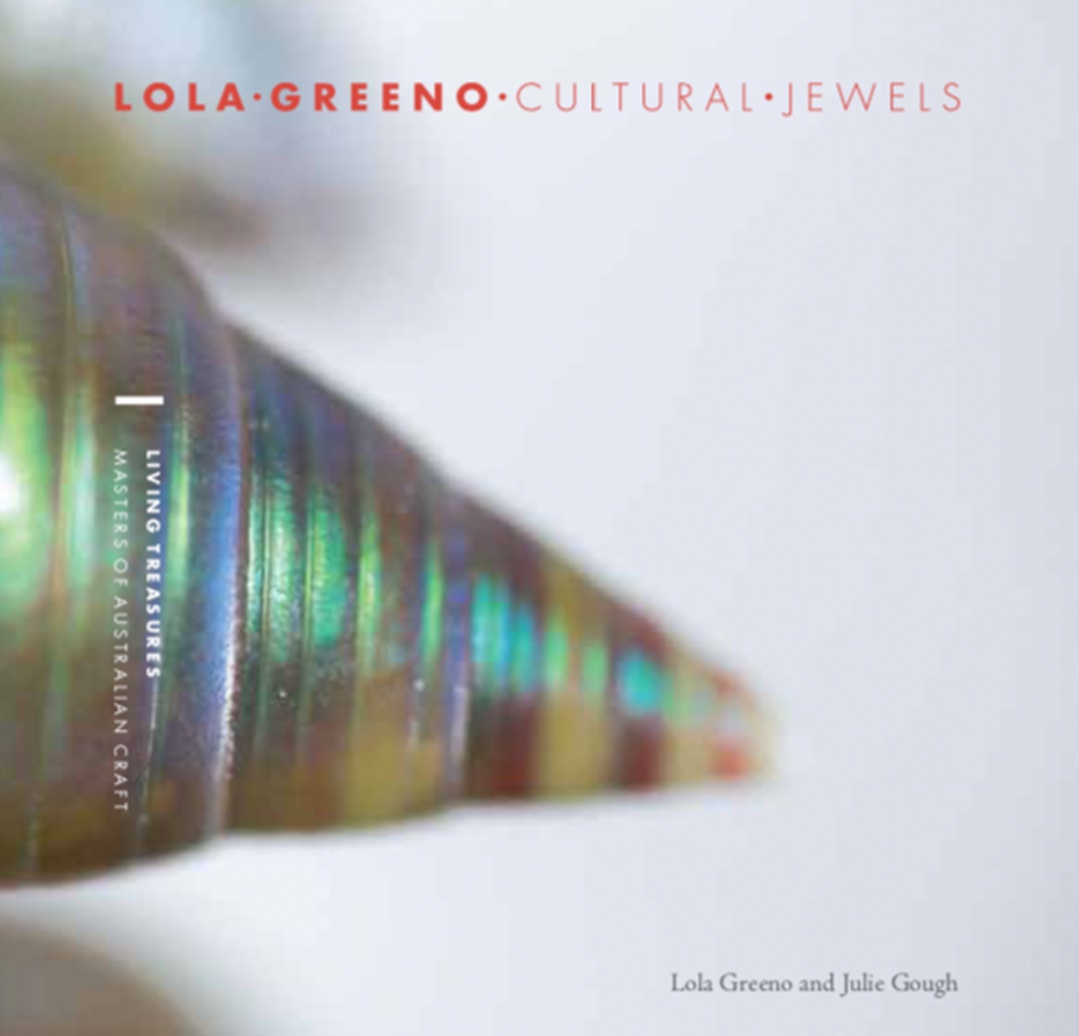 Book Living Treasures: Masters of Australian Craft \ Lola Greeno: Cultural Jewels
---
Lola Greeno: Cultural Jewels is the eighth in ADC's Living Treasures: Masters of Australian Craft series. Our first Indigenous Living Treasure, Greeno is a shell worker and artist from Tasmania, whose career spans 30 years.
The overarching theme of Lola Greeno: Cultural Jewels is storytelling; the meticulous crafting of stories of cultural knowledge, natural beauty, ancient traditions, and connectedness with her island home.
This extensive colour monograph features breath-taking works that use unusual and beautiful natural materials such as Echidna quill, feather, rare Maireener shell and bone.
To accompany the exhibition monograph, you can download Dr Julie Gough's paper Honouring the past / making a future – The Tasmanian Aboriginal shell necklace tradition
Lola has also recorded a number of short oral stories to accompany the exhibition. You can listen or download each of them here.
Pages: 171 pages
Dimensions: 22.5 x 15.5cm, hard-cover
ISBN: 9780957818019
First published: 2014