---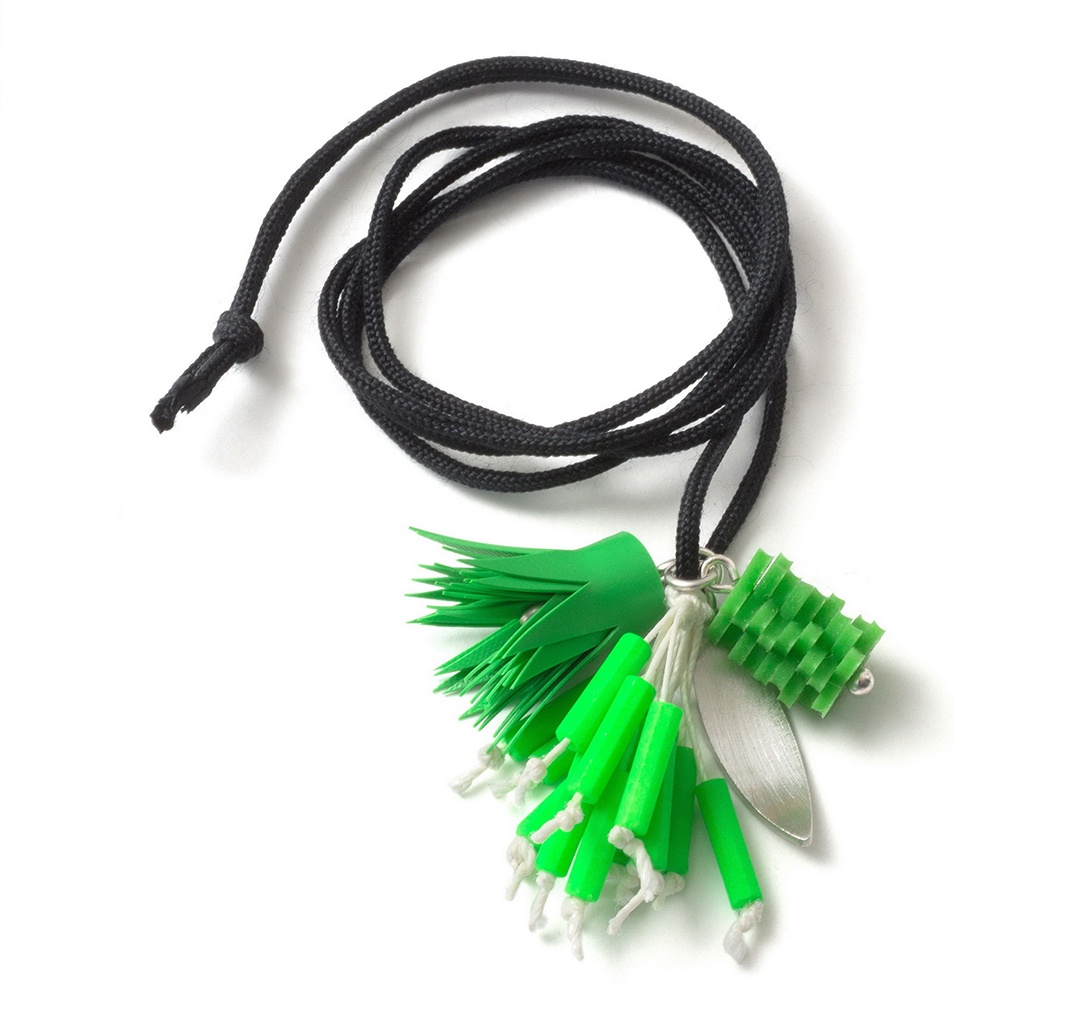 Green plant charm pendant
---
The plant charm pendants represent Australian indigenous plants or parts of plants.
Materials: 4 green charms on black silk cord; Glass, sterling silver, polypropylene, powder coated brass, cotton, PVC and linen.
Dimensions: Cord length approx 30cm - Neck cords are adjustable. Pull ends of cords outwards to make shorter.
Care instructions: When not wearing your jewel, store it in a cool dark place and seal in a bag to slow the process of the silver tarnishing. Do not get wet. 
Product Note: Charms may vary slightly to the ones shown in this photograph.
Vicki Mason is a Melbourne-based contemporary jeweller originally from New Zealand. Vicki runs a production practice, makes one-off works for exhibition, teaches and has been awarded many grants and awards. Her work is held in both public and private collections. 
Vicki's work references plants to explore notions of place, belonging and the life cycle. Plants native to Australia, exotic plants and floral art are just some sources referenced and researched in her work. She is interested in cross media and material discourses, and utilising processes and techniques that seek to challenge traditional orthodoxies surrounding craft making.