---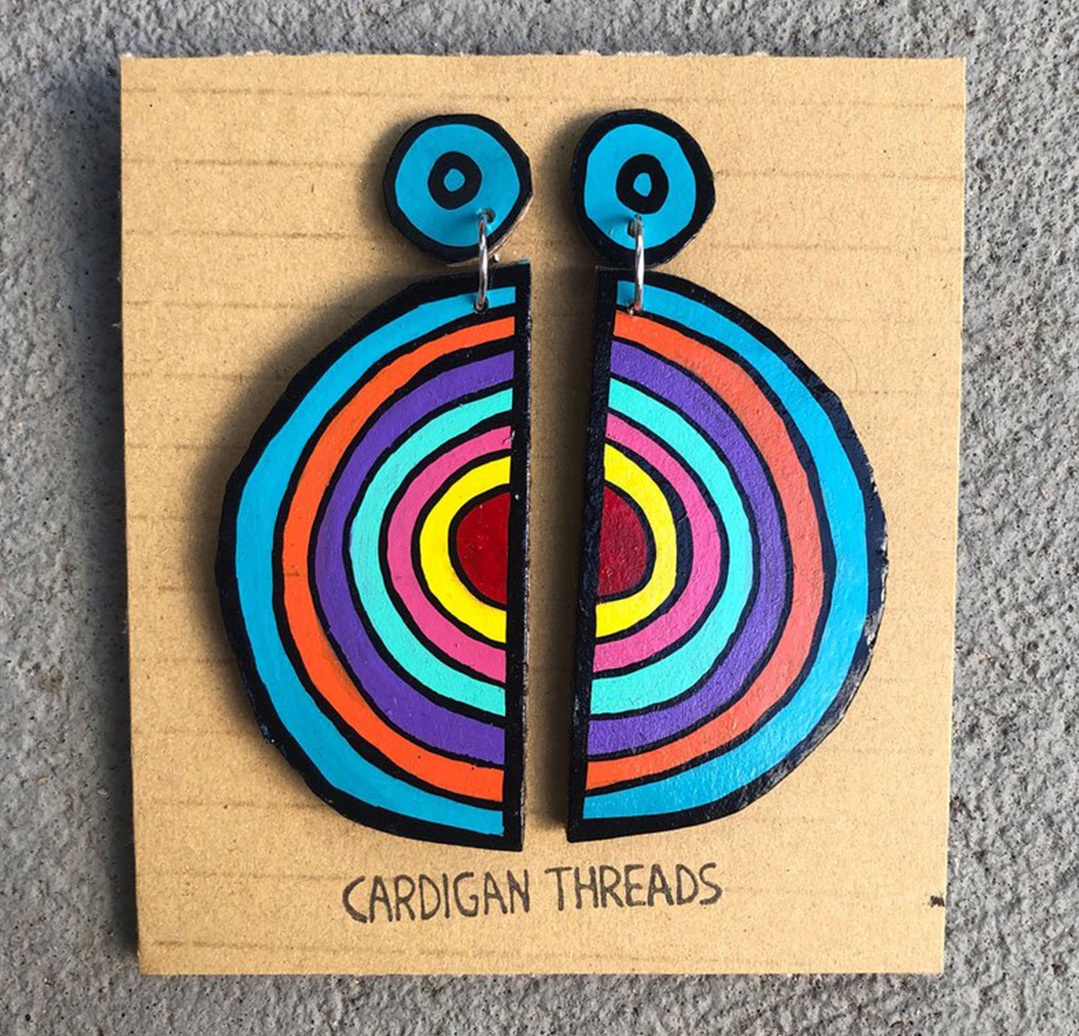 Rainbow earrings
---
Funky cardboard earrings in rainbow design, handmade in Jeff McCann's signature style.

Materials: Hand painted rainbow design on repurposed cardboard, Water resistant varnish and 304 stainless steel post.

Dimensions: 9 x 4cm

Product notes: Due to handmade nature of work, size and colours may vary slightly to image shown.

Cardigan Threads by Jeff McCann celebrates sustainability and the handmade in the fashion world. Jeff McCann is an artist, educator, artistic director and a story-teller, working between the visual and performing arts. Influenced heavily by avant-garde fashion, surface design and tapestries, he takes what is considered rubbish and transforms it into theatrical fashion, accessories, functional products, art and sculpture. 

Jeff is inspired by ceremony, rituals, colour and play, and aims to bring back a childlike sense of wonder to the viewer. He works with musicians, fashion photographers, designers, directors and other artists to create unique, magical and ethereal environments and boutique looks for; musicians, stage design, films, fashion photographers and public art.