---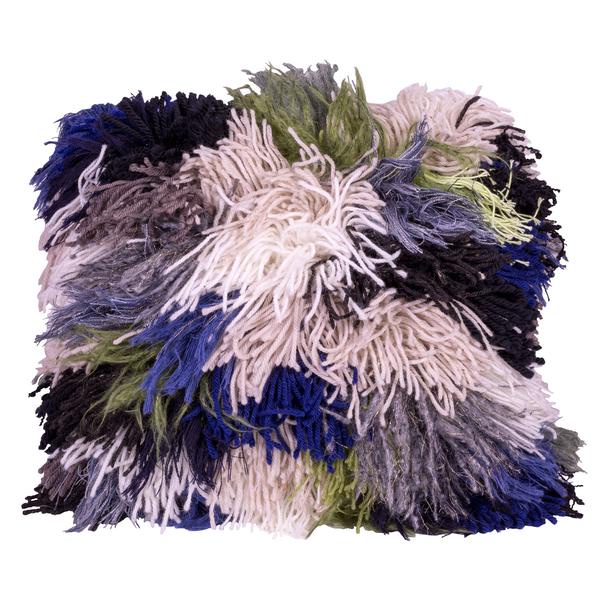 Pile High Club Floor Cushion in Alexandria
---
Add colour, texture and a real conversation piece to your home with this oversized super luscious floor cushion made by Cakebread. This cushion is handmade in Cakebread's Melbourne studio, featuring the tufted yarn style synonymous with the designer.
Materials:
Front: A unique combination of linen, silk, wool, cotton and mohair yarn.
Back: High quality wool/cashmere in Mist (soft grey)
Insert: Feather and foam, with button press stud cover
Dimensions: 80cm x 80cm x 40cm (depth)
Elise Cakebread is a textile-based artist and designer. She founded her textile design studio Cakebread in 2013. 

Driven by experimentation within traditional textile processes and techniques, her work focuses on the tensions created by the unusual or unexpected contrasts that emerge between materials, forms, colours, textures and scale. Through these methods she explores ideas of materiality, tactility, craft, disposability and the ornamental. Her cross-disciplinary approach gives life to sculptural work, decorative objects, accessories and soft furnishings.
Photography: Jonathan Griggs